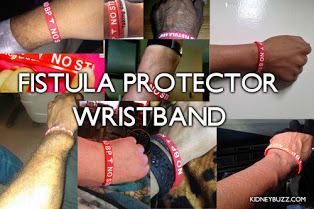 Most know that if a Chronic Kidney Disease or Dialysis patient is fortunate enough to receive a Kidney Transplant, then they must pay for the cost of their critical immunosuppressant medication to maintain the health of their kidney, except the very rare recipient of a transplant from an identical twin. The limited options to pay for expensive immunosuppressive medications negatively impacts patients' lives and likely play a role in medication nonadherence, resulting as a major cause of Kidney Transplant failure. In some cases, patients refuse a Kidney Transplant altogether because they are concerned about the expensive out of pocket costs of immunosuppressive medication which is between $10,000 to $14,000 per year. Use the following tips to save on anti-rejection medication and reduce your out-of-pocket costs.
1.) Pharmaceutical Assistance Programs: Medicare eligible patients have immunosuppressive medications paid for three years after their transplant. However, even after patients no longer qualify for Medicare assistance, they may be eligible for pharmaceutical assistance programs if they have insufficient family income. A Kidney Transplant Recipient's transplant center must initiate the application and must re-apply every three to six months to continue the program. Be sure to reapply early since you do not want the important program to lapse.
2.) Amgen Assist: By visiting the following website, the large drug company - Amgen, offers reimbursement resources and support tools to those who take or need Amgen medications:
http://www.amgenassist.com/index.jsp
3.) American Transplant Foundation: Through the American Transplant Foundation's Patient Assistance Program, they provide one-time financial assistance to Kidney Transplant patients and living donors. Through the financial assistance program, they not only help Kidney Transplant Recipients keep their kidneys longer, they also empower people to give the Gift of Life. Learn more here: www.americantransplantfoundation.org.
4.) Fundraising Organizations: Give Forward (http://www.giveforward.com/) is a fundraising website where individuals can create a page or story about their loved ones who are in need of financial support for medication. Also, HelpHopeLive (http://www.helphopelive.org) assists in helping patients and families launch successful fundraising campaigns to raise money for out of pocket medical expenses.
5.) Johnson & Johnson: Johnson & Johnson offers free prescription medicines up to one year for those patients without adequate financial resources. Learn more here: http://www.jjpaf.org/index.html
Recommended Reading: Sad News As Bill To Extend Anti-Rejection Drug Coverage For Kidney Transplant Recipients Fails To Pass
Is the cost of Immunosuppressant Medication a concern for you? Your opinion is important to us. Share your insights with the over 61,000 friends at the KidneyBuzz.com Facebook Page. Also, consider following the nearly 160,000 monthly visitors on KidneyBuzz.com for your Number One (1) source of Daily News, Information, Impact Meals, Inspirational Quotes, and tailored Products and Services which teach Chronic Kidney Disease, Dialysis, Kidney Transplant, Diabetes and High Blood Pressure patients how to better manage and improve their lives.